 Fiumei Road Cemetery
Fiumei Road Cemetery is more than a graveyard: it is one of Hungary's largest collections of statues, and its 56-hectare, arboretum-like landscaped area has avenues harbouring 10 species of tree and 110 different bird species.
Fiumei Road Cemetery that opened in 1849 as the public cemetery of Pest is the only cemetery to be a national memorial in its entirety, an open-air history book of modern-day Hungary in which one will find traces of the Age of Dualism, national development, communism, the 1848-49 War of Independence and 1956 Revolution, as well as the democratic multi-party system.
Among the greats of Hungarian culture, Béni Egressy, who set the 'Summons' (Szózat) to music, was first to be buried here, in 1851, while the coffin of Mihály Vörösmarty, author of the Summons, was carried here attended by a vast crowd in 1855.
The mausoleums of Count Lajos Batthyány, Ferenc Deák and Lajos Kossuth transformed the cemetery into a national place of worship, where the impressive Apponyi funerary coach also reminds us of the final respects paid to the immortals of the nation.
This is similarly the resting place of other great figures such as Mihály Munkácsy, Endre Ady, Zsigmond Móricz, Tivadar Csontváry Kosztka, Attila József, Lujza Blaha, Mari Jászai, Miklós Jancsó, Imre Kertész and Károly Makk, thus the cemetery is also an essential 'place of pilgrimage' of Hungarian culture.
We are convinced that an awareness of the oeuvres of the people resting in the cemetery and the architectural and sculptural masterpieces erected in their honour contributes enormously – particularly for the younger generations – to the strengthening of national identity, since as Hungarians we can always be proud of what our predecessors gave to the world.
Funeral services
From 1 May 2016, the Fiumei Úti Cemetery is managed by the National Heritage Institute (NÖRI). There are still coffin and urn burials in the graveyard, and it is also possible to scatter the ashes all year round. In the old cemetery part of the graveyard, it is currently no longer possible to purchase a new burial sites, however, it is still possible to bury in existing graves. New burial sites are located in parcel number 58, at the back of the cemetery.
The ashes are scattered without special permission in in plot number 36, designated for this special purpose. The scattering equipment in this parcel is weatherproof, it is possible to scatter the ashes here all year long.
information for visitors
The cemetery can be visited free of charge by anyone during opening hours.
The mausoleums of the Fiumei Road Cemetery can only be visited by prior arrangement, accompanied by a staff member from the National Heritage Institute. Due to its technical condition, Pantheon of the Workers' Movement cannot be visited for an indefinite period.
Thank you for your understanding and patience.
Visitors can choose from almost 50 guided tours, for groups we hold tours at a pre-arranged time. Our tours start from the main entrance. The tours last 1.5-2 hours. Our programs are free in all cases, but are subject to registration.
E-mail: regisztracio@nori.gov.hu (for individual visitors)
idegenvezetes@nori.gov.hu (for groups)
Parking by car is free for the first two hours in the cemetery. You can ride a bicycle freely while keeping the relevant rules of the traffic sign.
A photo or cut-scene of the cemetery area can only be taken after prior notice. A film can be shot in the cemetery only ont he basis of prior written permission and an specific contract with national Heritage Institute.
E-mail: sajto@nori.gov.hu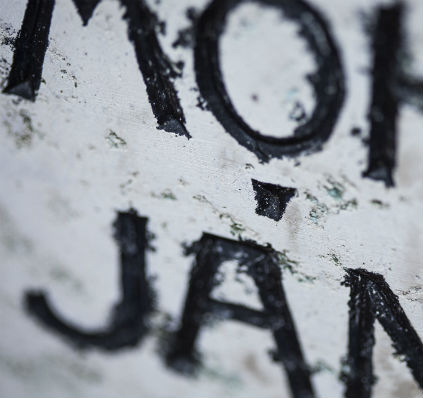 Guided walks in the graveyard
In the Fiumei Úti graveyard, we organize more than 40 thematic walks about the life work of great figures of Hungarian history, literature, natural sciences, music and fine arts. The most popular tours present the large mausoleums, the artist's parcel, but visitors can get acquainted with the architectural and sculptural specialties, get a taste of such important periods and events in Hungarian history as the War of Independence of 1848/49, the Revolution of 56, or the 1989 regime change. Please sign up for walks guided by our historians here: